Rooms is a classroom-level two way communication tool for parents, teachers, and students to connect through this coming school year.
This unified communication system is for parents and guardians to communicate with their child's teachers. Rooms is accessible through the Cleveland Hill Schools app. Make sure you turn on notifications so you don't miss a single message!
Parents and Students log in through the Cleveland Hill Schools App
Don't have a smartphone? Visit on the web at edurooms.com
Need an invitation? Contact Erica Case to request one.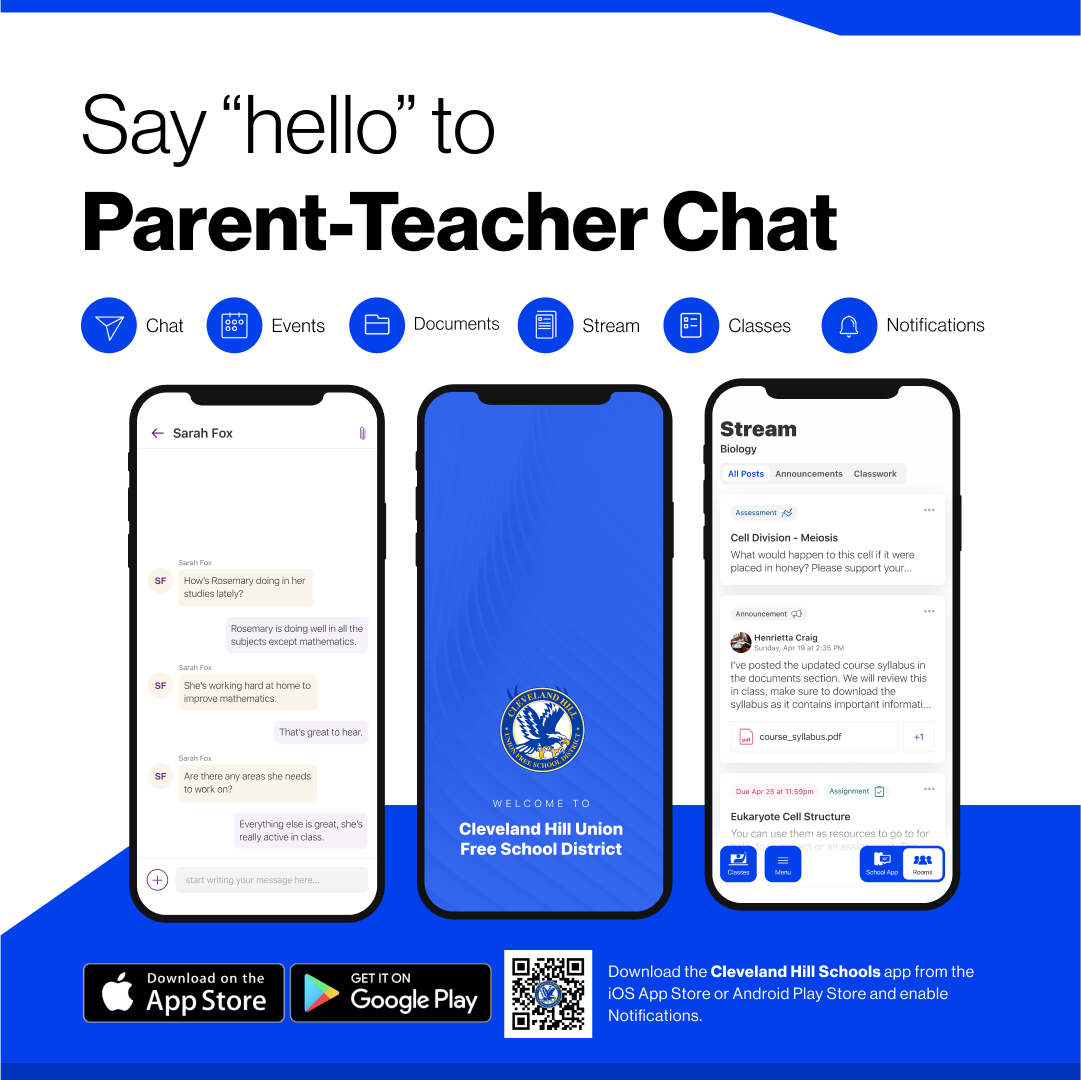 Translated captions are available in the video settings.
1. Parents receive an invitation to join via Email or a paper invitation using a Magic Code.
2. Click into Rooms at the bottom right corner of the Cleveland Hill Schools app; or visit edurooms.com. Use the log in credentials created from your invitation or create your account using the Magic Code in your paper invitation.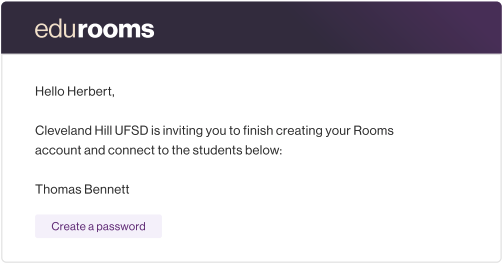 3. After you create your account, in the future you will always use the Cleveland Hill Schools app to access messages and information. There is no other app you need to download or use.
The video below demonstrates how to accept an email invitation and create an account, as well as how to view class content and messages from both the web and the district app. Captions are available in Arabic, Bangla, Spanish, and English.
Frequently Asked Questions